Qingdao International Furniture Fair shows the entire industry chain with furniture as the core>
The 11th Qingdao International Furniture and Woodworking Machinery Exhibition will be held in Qingdao on April 18-21, 2014. "Focus on the whole industrial chain display with furniture as the core" is a major feature of Qingdao Exhibition for more than ten years. Qingdao Exhibition not only has different categories of furniture products , but also has strong woodworking machinery, rich raw materials, high-end All the upstream and downstream products of the entire furniture industry, such as accessories and accessories, with a total area of ​​120,000 square meters, are known as the "Northern First Exhibition" of the Chinese furniture industry. It can be seen that the industry function of the platform of Qingdao Exhibition is to open up the industrial chain, link upstream and downstream, and provide comprehensive solutions for the transformation and upgrading of the furniture industry.

Woodworking Machinery Exhibition to promote the informatization and automation upgrade of furniture companies

Faced with the continuous increase of production costs in all aspects, reducing labor requirements and improving production efficiency are inevitable choices for furniture companies, and the use of information and automation technology to upgrade mechanization of enterprises is the fundamental way to improve production efficiency. The 2014 Qingdao Exhibition Woodworking Machinery Exhibition expanded and upgraded again, bringing together high-end machinery brands from all over the country and the world, and jointly helping the informationization and automation upgrade of furniture companies.

Qingdao Huicheng, Qingdao Speedmaster, Qingdao Xicheng, Rong Hongxiang, Jiancheng Albert, Woft, Huashunchang, Hongtai Albert, Hao Zhonghao, Jilongchang, Haifuyou, Qingdao Linze, Qingdao Yongqiang, More than 100 local machinery brands such as Qingdao Huachun, Wit Power, Zhongyiyuan, Qingdao Yushun, Hongqiang Weiye, etc. collectively appeared, demonstrating the industry influence of China's famous woodworking machinery city; there are also Yantai Yellow Sea, Jinan Yongtai, Jinan Rui Brands across Shandong represented by Czech Republic, Jinan United Zoomlion, Laizhou Precision, Ruiyefeng, Gaomi Jiaxin, Gaomi Huazhou, etc., as well as German Mike Power, Italian SCM, Taiwan Huanhong, Guangdong Nanxing, Sichuan Qingcheng, Shijiazhuang Can More than 160 well-known domestic and foreign brands such as Gao, Chengdu Taishan, Dalian Huali, Dalian Jianming, Shanghai Ende, Dalian Hongda, etc. gathered in Qingdao to jointly present the most professional woodworking machinery event in China!

Exhibition of fine furniture materials and accessories to promote the upgrading of furniture products

With the increasing pursuit of personalized, green and healthy lifestyles by end consumers, higher requirements have been put on the use of raw and auxiliary materials for finished furniture products, which constantly encourages furniture companies to upgrade and innovate their products. The 2014 Qingdao Exhibition covers a wide range of raw and auxiliary materials for fine furniture such as leather, fabric, sheet metal, paint, hardware accessories, such as: Huitong Leather, Xinsheng Leather, Shilihe Fabric, Tongxiang Hangzhou Bay Textile City, American Wood, Northwest Hardwood, Tianrun Wood, Kaiyuan Wood, Mingshida Paint, Shiquanxing Paint, Shengji Adhesive, Fangyuan Prosperity Hardware, Meiliwang Hardware ... Help furniture companies improve product level from every detail.

Fun Furniture Fair to promote the brand upgrade of furniture companies

Furniture brands from all over the country compete on the same stage, with distributors, designers, experts, stores, etc. industry people gathering to promote the market expansion and brand upgrade of furniture companies.

Solid wood furniture exhibition, the king returns: This exhibition has carefully created a fine solid wood furniture pavilion and a Shandong influence · brand solid wood furniture pavilion, which fully displays the overall strength of Shandong solid wood furniture. Qingdao Yimu, Jinan Lai Shi, Shandong Jinfutong, Everlasting Furniture, Jiudian Furniture, Linyi Dalihua, Jinan Xinhe, Jinan U + Furniture, Jinan Tiandi Rufeng, Binzhou Lu Carpenter, Sun Tree, Qingzhou Double Happiness, Linyi Zhanhua, Qingdao Huayi, Zouping Fuxin, Qingdao Chunnuo, Qingdao Oriental Gold Leaf, Qingdao Huanliang, Qingdao Shenheyi, Gaomi Mingqing, Weifang Xingguan, Heze Muya, Zibo Hengsheng, Gaomi Haijie, Gaomi Haoyun, Gaomi Nearly 200 Shandong solid wood furniture brands, including Yongxiang, Zibo Jingxi, and the Ningjin Group, the home of China's solid wood furniture, made a collective appearance. Many other provincial brands such as Hebei Bluebird, Nankang Zhaoxi, Fumei Nanfu, Hebei Yahua, Zhengzhou Baixin IKEA, Jiangxi Lefeng, Liberty Kingdom and Nankang, Zhengding and Shengfang regional brand groups gathered in Qingdao to showcase China Solid wood power

       Upholstered furniture exhibition, high-end presentations: Shandong Fengyang, Shandong Jisi, Shandong Huayu, Shandong Baoen, Shandong Yashida, Zibo Yilong, Jinan Bonney, Laisweier, Yantai Qihe, Linyi Jiyu, Qingdao Xuezhong Representative brands in the province such as Nuan, Gaomi Yule, Zouping Jiamei, etc. collectively unveiled new products with distinctive characteristics. Brands outside the province such as Beijing Yililan, Jiangsu Opel, Guangdong Yashiju, Guangdong Mengsi Kangfu, Hebei Diana and others Landing on the beach to further consolidate and dig deeper into Shandong and the entire northern market.

Mahogany Furniture Fair, north and south blending: Shandong Fuwang, Shandong Dinglong, Shandong Chen, Zibo Fuguang, Qingdao Tanxiangyuan, Qingdao Mingsheng, Qingdao Desheng, Shanghai Golden Peacock, Hangzhou Cargill, Wenzhou Zimofang, Fujian Nearly one hundred mahogany furniture brands such as Mingshantang, Fujian Yuzun, Zhejiang Qingyaju, etc. were showcased at the same time. At the same time, they brought together well-known enterprises from north and south, carefully carved, beautiful and elegant, cultural heritage, full of meaning.

In addition, there are other furniture products such as office furniture , panel furniture, rattan furniture, etc., which are colorful and show their own styles.

Home accessories exhibition promotes the upgrading of furniture corporate image

In the current living environment, furniture is no longer a separate living item, but needs to be integrated with the entire space environment and be supported by soft decorations. At the same time, these factors are also important carriers to increase the added value of furniture brands. The 2014 Qingdao Exhibition gathered high-end jewelry and soft decoration enterprises in Shenzhen, including lighting, carpets, ornaments, paintings and other complete accessories. The high-end atmosphere is high-grade, providing furniture companies and dealers with a complete jewelry and soft decoration upgrade program.

From woodworking machinery to raw and auxiliary materials, to finished furniture and accessories, Qingdao International Furniture and Woodworking Machinery Exhibition provides furniture companies with comprehensive solutions for transformation and upgrading from production to products to brand and image.

In the metric thread system, the minimum pitch diameter for a 5H hole (medium fit) or 4H 5H hole (close fit) are the same, while the maximum pitch diameter is greater on the 5H hole (medium fit). Recoil taps for metric threads are made to 4H5H hole (close fit) tolerance.

These durable, corrosion-resistant coil Metric Thread Repair Inserts are a quick and reliable way to repair or reinforce damaged threads in soft metal materials. Made from 18-8 stainless steel, the metric Thread Repair Kit inserts provide strong internal threads and protect against stripping and wear. The metric thread repair inserts are available in metric sizes from M2 to M39.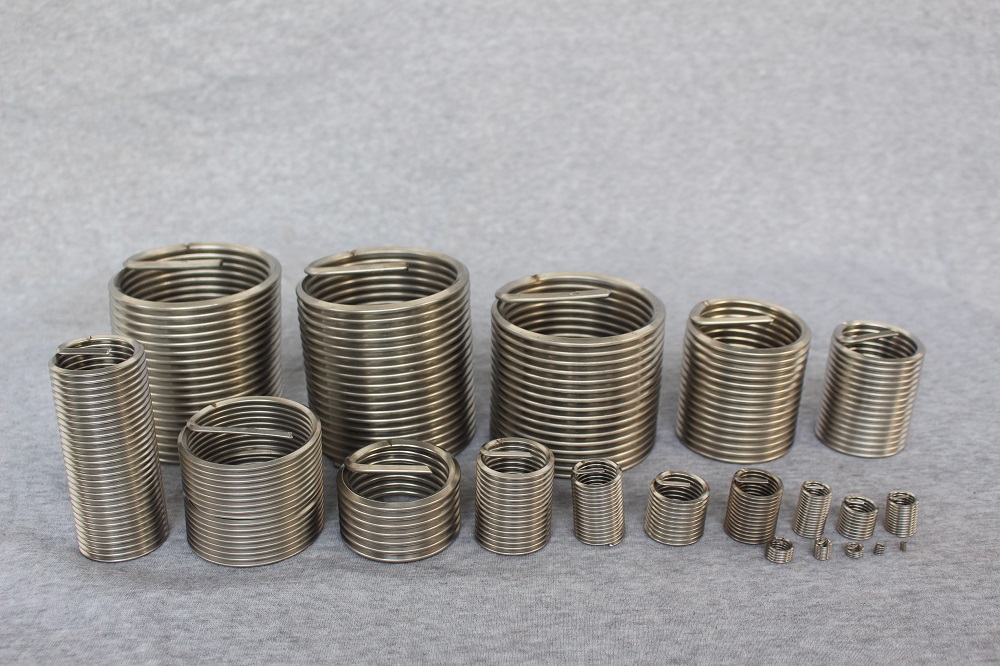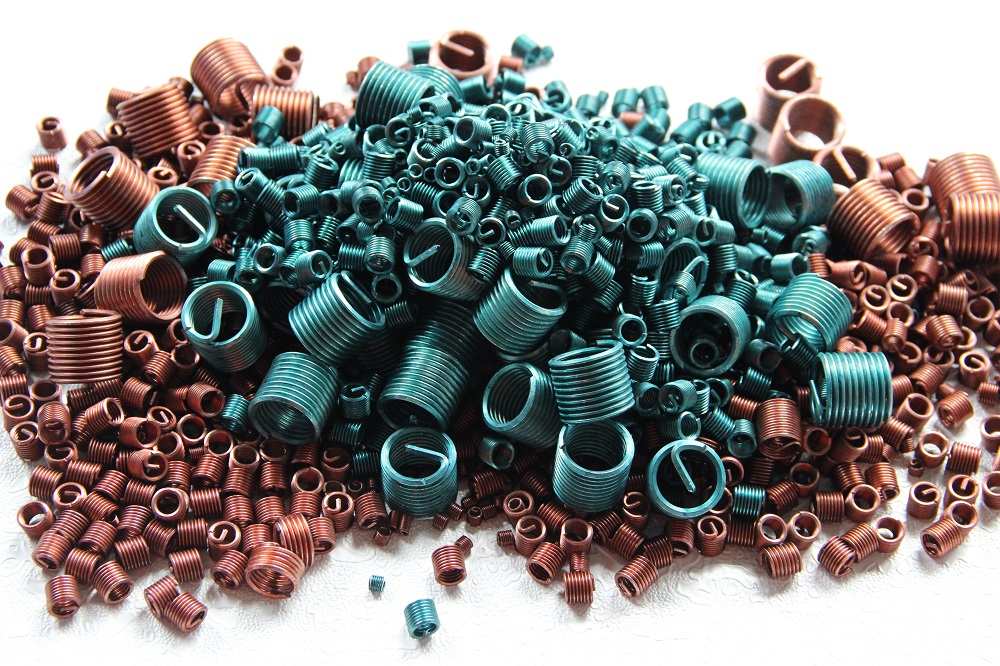 Metric Thread Insert,M60 Thread Insert,Threaded Sleeve Insert,Metric Thread Repair Inserts

Xinxiang Donghai Industry Co., Ltd. , https://www.thaicoil.com