6FT/8FT/10FT/12FT Galvanised Corrugated Steel Sheet Galvanized Steel Sheet Metal Standard Sheet Size>
Model NO.: galvanized steel sheet metal standard sheet size

Stock: Stock

Product Name: Galvanized Steel Sheet Metal Standard Sheet Size

Grade: Gi, SGCC, SPCC, Dx51d, Dx52D, Dx53D

Thickness: 0.1-1.2mm

Width: 600-2200mm

Surface: Oiled, Big Spangle, Regular Spangle, Zero Spangle

Zinc Coating: Z40-Z275g

Coil ID: 508mm/610mm

Coil Weight: 2~8 Tons

Sample: Free

Certificates: En, BV, SGS

Trademark: YCT

Transport Package: Standard Export Package or as Required

Specification: 0.25mm~2.50mm

Origin: Tianjin China

HS Code: 721049000

Model NO.: galvanized steel sheet metal standard sheet size

Stock: Stock

Product Name: Galvanized Steel Sheet Metal Standard Sheet Size

Grade: Gi, SGCC, SPCC, Dx51d, Dx52D, Dx53D

Thickness: 0.1-1.2mm

Width: 600-2200mm

Surface: Oiled, Big Spangle, Regular Spangle, Zero Spangle

Zinc Coating: Z40-Z275g

Coil ID: 508mm/610mm

Coil Weight: 2~8 Tons

Sample: Free

Certificates: En, BV, SGS

Trademark: YCT

Transport Package: Standard Export Package or as Required

Specification: 0.25mm~2.50mm

Origin: Tianjin China

HS Code: 721049000

6ft/8ft/10ft/12ft galvanised corrugated steel sheet galvanized steel sheet metal standard sheet size

Galvanized steel sheet metal standard sheet size Specifications
| | |
| --- | --- |
| Product name | 6ft/8ft/10ft/12ft galvanised corrugated steel sheet galvanized steel sheet metal standard sheet size |
| Material | SGCC(50~75HRB/G350), SGCH(85~95HRB/G550),ASTM A653M, EN10147 DIN 17162,  JIS G3302,etc |
| Normal thickness | 0.145m~3.0mm |
| Normal width | 660mm, 762mm, 914mm, 1000mm, 1200mm, 1220mm, 1250mm |
| Coil weight | 3-8 tons |
| Coil ID | 508mm,610mm |
| Spangle Pattern | Regular spangle,Larger spangle, Mini Spangle,No spangle |
| Mass of Coating | 40g/m2~275g/m2 |
Galvanized steel sheet metal standard sheet size Stock Show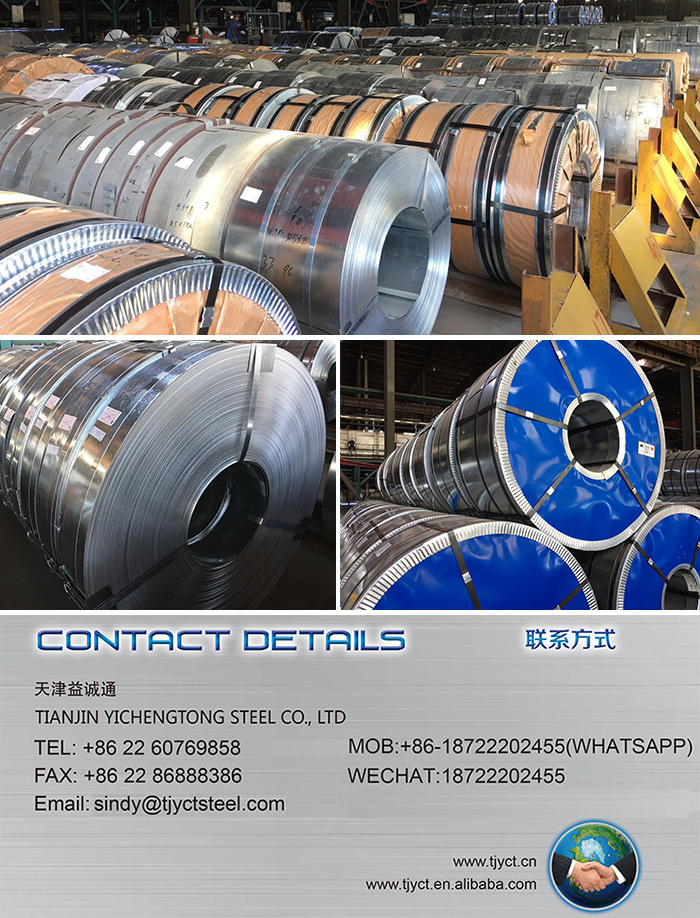 Galvanized steel sheet metal standard sheet size Sizes
Thickness
(mm)
Width
(mm)
Mass of Coating
(g/m2)
Thickness
(mm)
Width
(mm)
Mass of Coating
(g/m2)
0.25
1000/1250
40~275
0.95
1000/1250
40~275
0.30
1000/1250
40~275
0.98
1000/1250
40~275
0.35
1000/1250
40~275
1.00
1000/1250
40~275
0.36
1000/1250
40~275
1.10
1000/1250
40~275
0.40
1000/1250
40~275
1.15
1000/1250
40~275
0.42
1000/1250
40~275
1.20
1000/1250
40~275
0.45
1000/1250
40~275
1.35
1000/1250
40~275
0.47
1000/1250
40~275
1.40
1000/1250
40~275
0.50
1000/1250
40~275
1.50
1000/1250
40~275
0.55
1000/1250
40~275
1.55
1000/1250
40~275
0.58
1000/1250
40~275
1.60
1000/1250
40~275
0.60
1000/1250
40~275
1.75
1000/1250
40~275
0.65
1000/1250
40~275
1.8
1000/1250
40~275
0.70
1000/1250
40~275
1.85
1000/1250
40~275
0.75
1000/1250
40~275
1.90
1000/1250
40~275
0.80
1000/1250
40~275
1.95
1000/1250
40~275
0.85
1000/1250
40~275
1.98
1000/1250
40~275
0.90
1000/1250
40~275
2.00
1000/1250
40~275
 
 
 
2.50
1000/1250
40~275
Galvanized steel sheet metal standard sheet size Production Workshop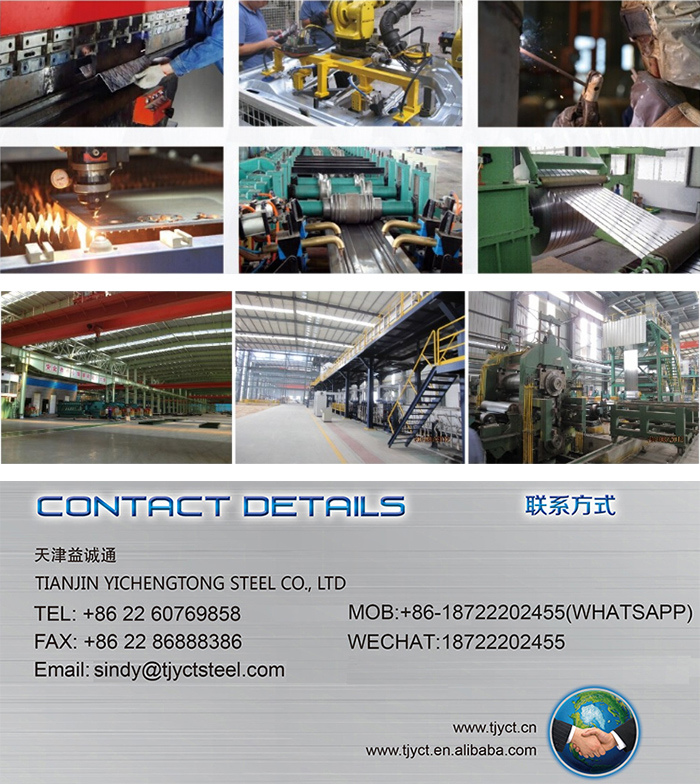 Galvanized steel sheet metal standard sheet size  Production Equipments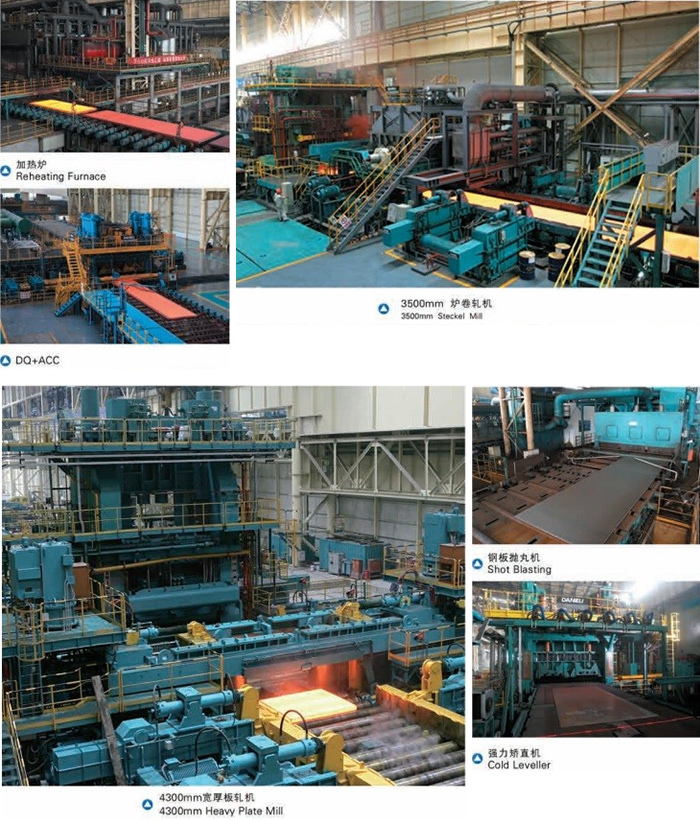 Trading Information
Trade Terms
FOB,EX-W,CIF,C&F,CRF,DAP,etc
Loading ports
TIANJIN,SHANGHAI,DALIAN,QIONGDAO,etc
Payment terms

1) 30% advance payment by T/T, the balance against copy of B/L by T/T.

2) 30% advance payment by T/T, the balance by L/C at sight.

3) 100% L/C at sight.

MOQ
1kg
Delivery time
3~5 days
HS code
721049000
Galvalume steel sheet Spangle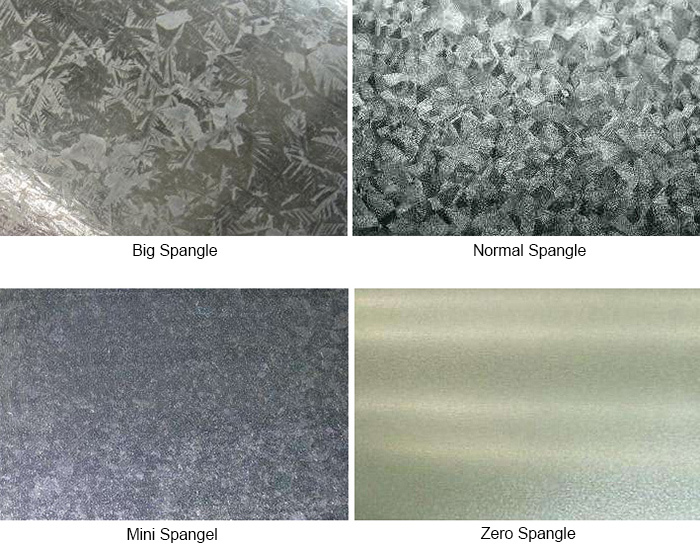 Package &Â Loading
Packing

1.With plastic film protected if necessary

2. Wooden pallets

3.Wooden cases

4. As per customer required

Shipping Details

LCL

FCL

Container Info

20ft GP: L5.8m * W2.13m * H2.18m , about  27 CBM, Loading Max.26 Tons

40ft GP: L11.8m *Â W2.13m *Â H2.18m, about 54 CBM, Loading Max.26 Tons

40ft HG: L11.8m *Â W2.13m *Â H2.72m, about 68 CBM, Loading Max.26 Tons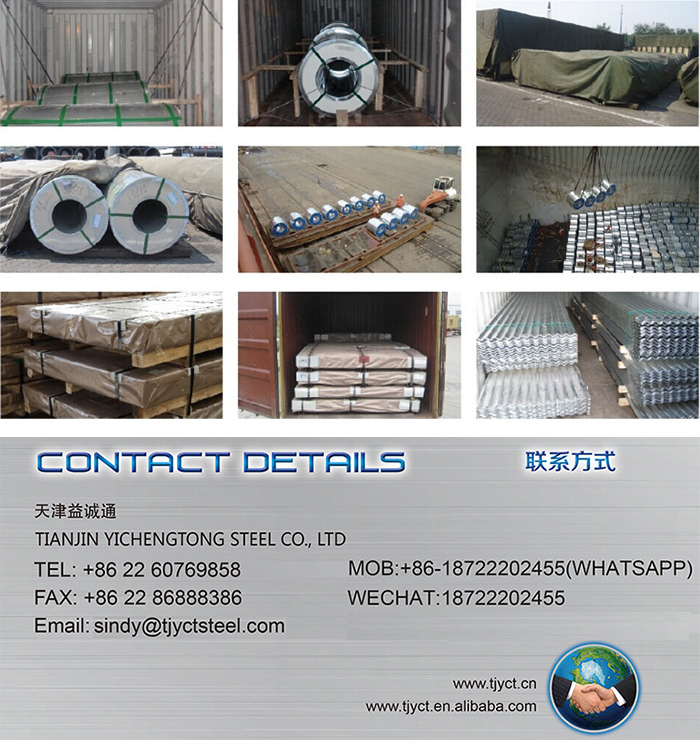 Our Service
| | |
| --- | --- |
| Commodity | HS Code |
| Prepainted galvanized steel coil | 7210701000 |
| Galvanized steel coil | 7210490000 |
| Galvalume steel coil | 7210610000 |
| Prepainted galvanized corrugated steel  sheet | 7210701000 |
| Galvanized corrugated steel sheet  | 7210410000 |
| Cold rolled steel coil | 7209179000 |
About UsTianjin Yichengtong Steel Trade Co., Ltd was founded in Jan. 2008,it's a large scale and
comprehensive company, which is professional in iron &Â steel products. Our company
located in Steel City Tianjin, which is quite near Tianjin Xingang Port. Our ultimate goal is to
build up a respectable and great company with global standing.

As an excellent international company in Tianjin, we are working together with many famous
iron and steel manufacturers with steel pipe, steel plate, steel coil, steel rod, channel, beam
steel and our products sells well all of the world, such like Korea, Russia, USA, Italy,
Germany, Chile, Peru, Colombia, Vietnam, Philippines, Malaysia, Singapore, Indonesia, etc.
Our products always receive a wide range of social praise and acclaim.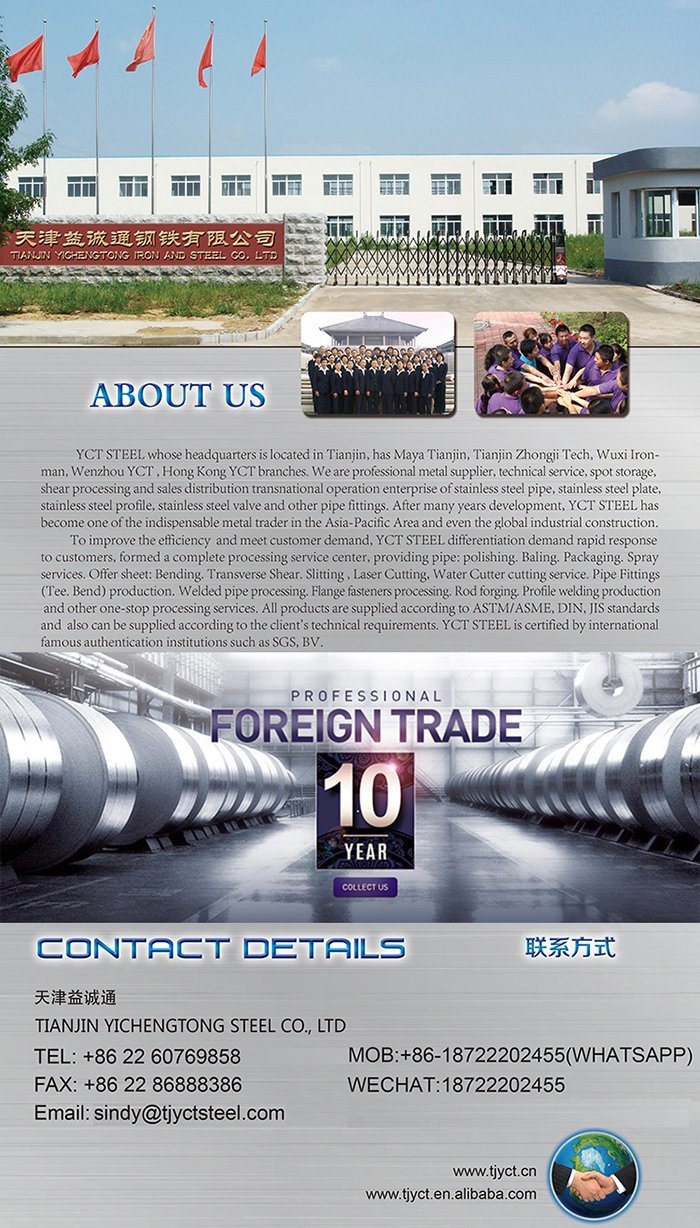 FAQ

Q1. When can IÂ get the quotation ?

A:We usually quote within 24 hours after we get your inquiry. If you are very urgent to get the
   price, please call us(+8618722202455) or tell us in your email to us.
   so that we will regard your inquiry priority.

 Q2. How is the quality of your products?

A:Our products are manufactured strictly according to national and international standard, 
   and we take a test on every pipe before delivered out. If you want see our quality certifications
   and all kinds of testing report, please just ask us for it.

Q3. How about price?
A:We are a factory and be able to give you lowest price. Please trust the quotation we would
   give you, it is professional one.

Q4. Why should IÂ chose you?

A:Chose happens because of quality, then price, We can give you both. Additionally,
   we can also offer professional products inquiry, products knowledge train(for agents),
   smooth goods delivery, excellent customer solution proposals.

 

6ft/8ft/10ft/12ft galvanised corrugated steel sheet galvanized steel sheet metal standard sheet size

Galvanized steel sheet metal standard sheet size Specifications
| | |
| --- | --- |
| Product name | 6ft/8ft/10ft/12ft galvanised corrugated steel sheet galvanized steel sheet metal standard sheet size |
| Material | SGCC(50~75HRB/G350), SGCH(85~95HRB/G550),ASTM A653M, EN10147 DIN 17162,  JIS G3302,etc |
| Normal thickness | 0.145m~3.0mm |
| Normal width | 660mm, 762mm, 914mm, 1000mm, 1200mm, 1220mm, 1250mm |
| Coil weight | 3-8 tons |
| Coil ID | 508mm,610mm |
| Spangle Pattern | Regular spangle,Larger spangle, Mini Spangle,No spangle |
| Mass of Coating | 40g/m2~275g/m2 |
Galvanized steel sheet metal standard sheet size Stock Show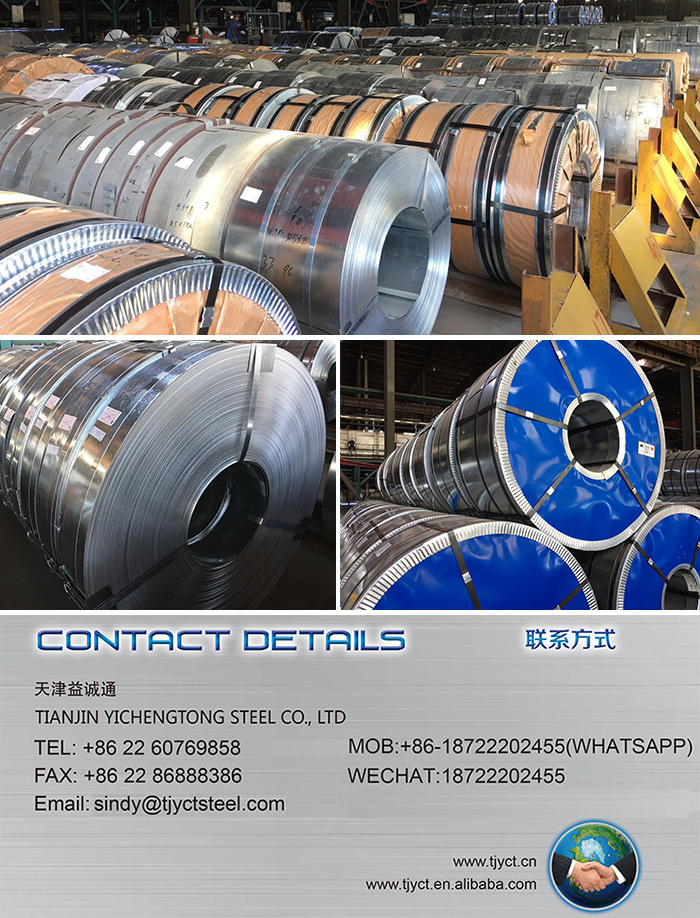 Galvanized steel sheet metal standard sheet size Sizes
Thickness
(mm)
Width
(mm)
Mass of Coating
(g/m2)
Thickness
(mm)
Width
(mm)
Mass of Coating
(g/m2)
0.25
1000/1250
40~275
0.95
1000/1250
40~275
0.30
1000/1250
40~275
0.98
1000/1250
40~275
0.35
1000/1250
40~275
1.00
1000/1250
40~275
0.36
1000/1250
40~275
1.10
1000/1250
40~275
0.40
1000/1250
40~275
1.15
1000/1250
40~275
0.42
1000/1250
40~275
1.20
1000/1250
40~275
0.45
1000/1250
40~275
1.35
1000/1250
40~275
0.47
1000/1250
40~275
1.40
1000/1250
40~275
0.50
1000/1250
40~275
1.50
1000/1250
40~275
0.55
1000/1250
40~275
1.55
1000/1250
40~275
0.58
1000/1250
40~275
1.60
1000/1250
40~275
0.60
1000/1250
40~275
1.75
1000/1250
40~275
0.65
1000/1250
40~275
1.8
1000/1250
40~275
0.70
1000/1250
40~275
1.85
1000/1250
40~275
0.75
1000/1250
40~275
1.90
1000/1250
40~275
0.80
1000/1250
40~275
1.95
1000/1250
40~275
0.85
1000/1250
40~275
1.98
1000/1250
40~275
0.90
1000/1250
40~275
2.00
1000/1250
40~275
 
 
 
2.50
1000/1250
40~275
Galvanized steel sheet metal standard sheet size Production Workshop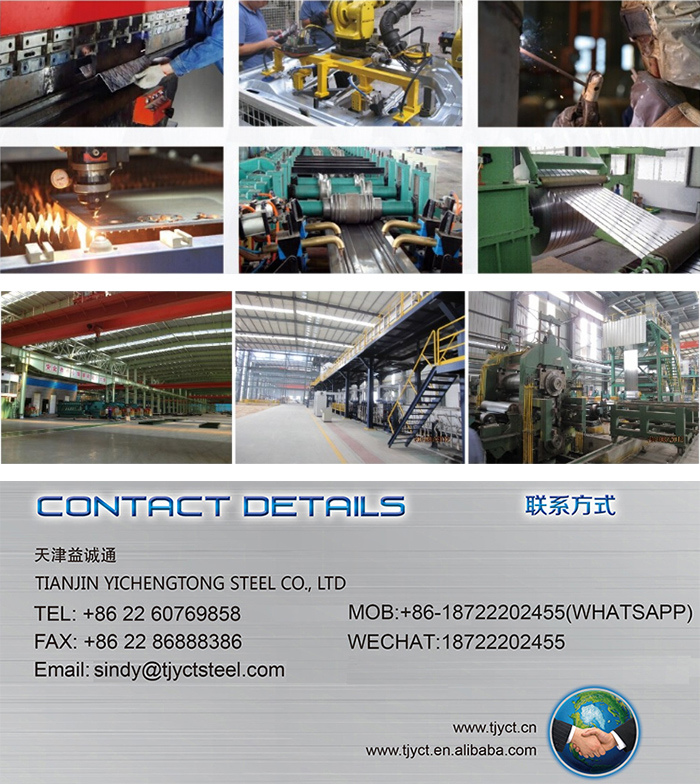 Galvanized steel sheet metal standard sheet size  Production Equipments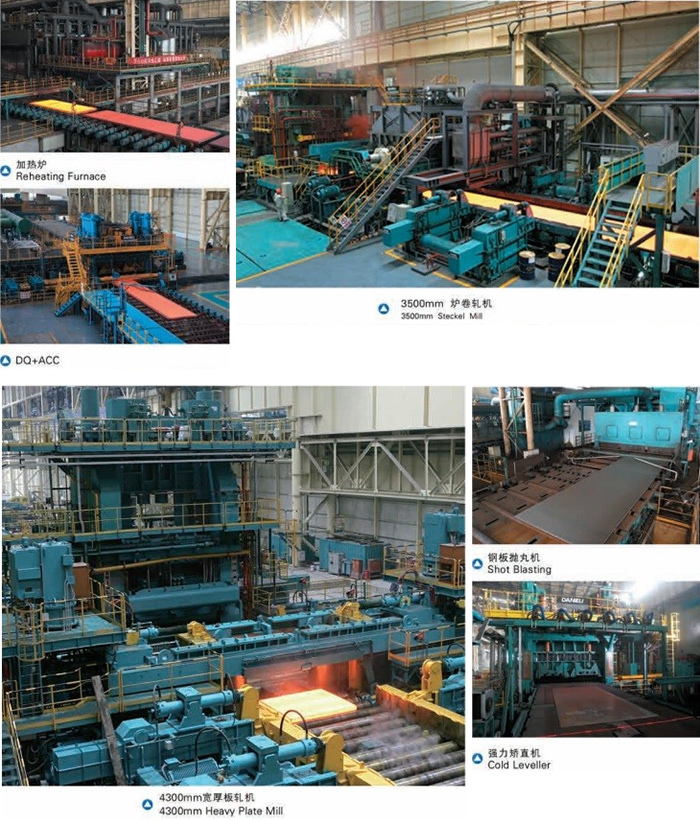 Trading Information
Trade Terms
FOB,EX-W,CIF,C&F,CRF,DAP,etc
Loading ports
TIANJIN,SHANGHAI,DALIAN,QIONGDAO,etc
Payment terms

1) 30% advance payment by T/T, the balance against copy of B/L by T/T.

2) 30% advance payment by T/T, the balance by L/C at sight.

3) 100% L/C at sight.

MOQ
1kg
Delivery time
3~5 days
HS code
721049000
Galvalume steel sheet Spangle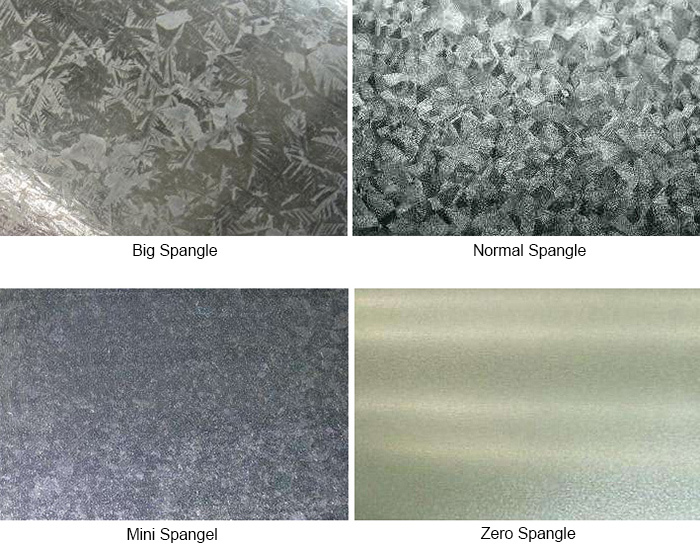 Package &Â Loading
Packing

1.With plastic film protected if necessary

2. Wooden pallets

3.Wooden cases

4. As per customer required

Shipping Details

LCL

FCL

Container Info

20ft GP: L5.8m * W2.13m * H2.18m , about  27 CBM, Loading Max.26 Tons

40ft GP: L11.8m *Â W2.13m *Â H2.18m, about 54 CBM, Loading Max.26 Tons

40ft HG: L11.8m *Â W2.13m *Â H2.72m, about 68 CBM, Loading Max.26 Tons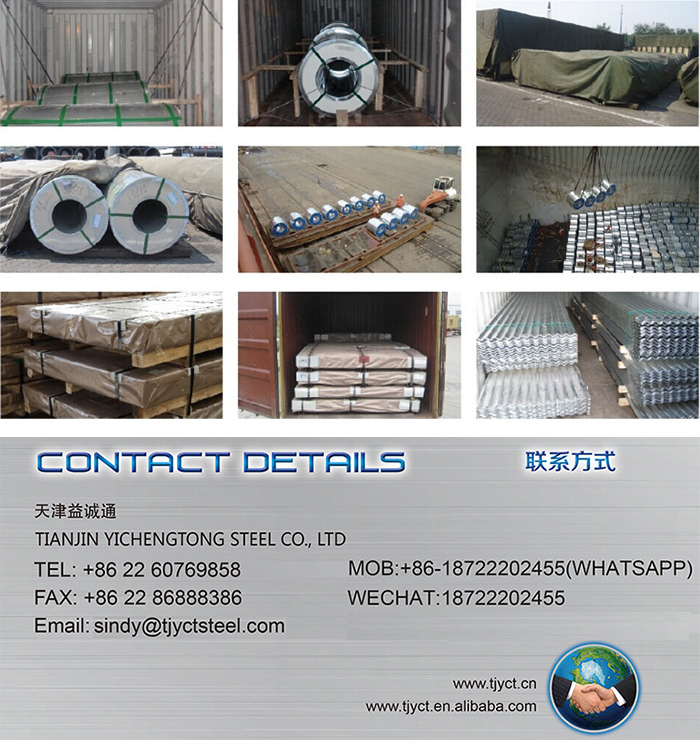 Our Service
Commodity
HS Code
Prepainted galvanized steel coil
7210701000
Galvanized steel coil
7210490000

Oil Safety Valve,Oil Relief Valve,Spring Relief Valve

Yuhuan Jiaodu Valve Co., Ltd. , http://www.tz-valve.com